Dogbone
A Fusion360 addin that creates dogbone joints for wood joinery.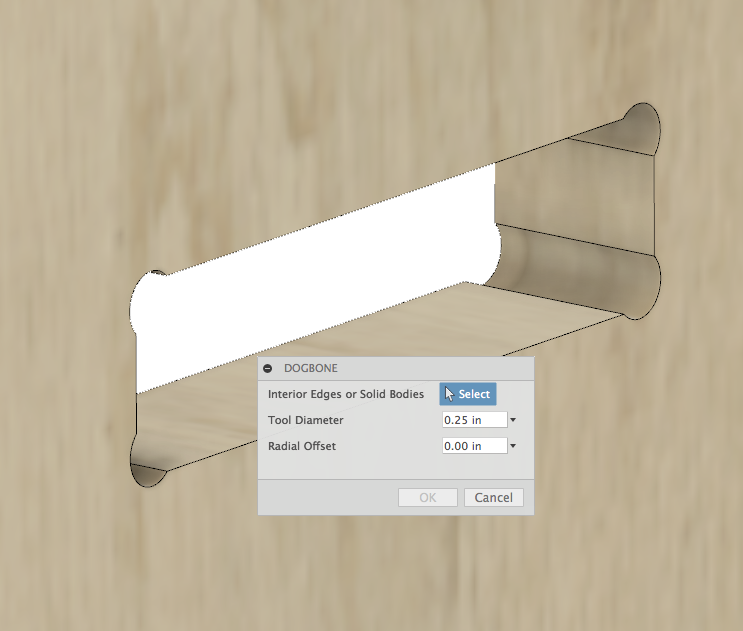 Installation
Click here to download the Add-in
After downloading the zip file follow the installation instructions here for your particular OS version of Fusion 360
Usage:
See a youtube video of using this app here: http://youtu.be/EM13Dz4Mqnc
License
Samples are licensed under the terms of the MIT License. Please see the LICENSE file for full details.
Written by
Modified by Patrick Rainsberry
(Autodesk Fusion 360 Business Development) Forked from: http://github.com/caseycrogers/Dogbone
See more useful Fusion 360 Utilities