FusionVenter
Fusion 360 Addin to create vents quickly and easily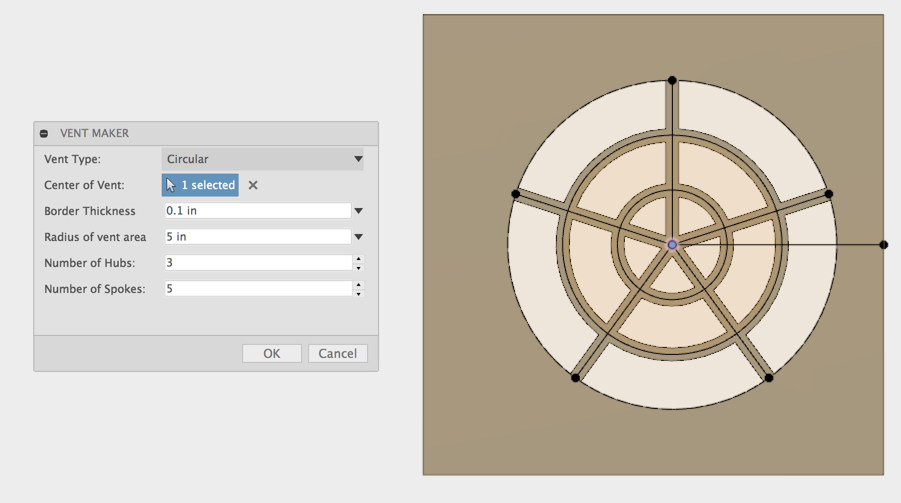 Installation
Click here to download the Add-in
After downloading the zip file follow the installation instructions here for your particular OS version of Fusion 360
Usage
Documentation to come later. For now:
Select a sketch point to use as the center of the vent.
The sketch point must lie on a planar face (not a reference plane)
The face of the sketch will determine the component for the feature
The vent will be cut normal to the face up to the next face it encounters.
TODO / Enhancements:
Add ability to rotate vent
Add suppoprt for Blind and Through All end conditions
Significantly better error handling
Display Flow Area in proper units and calculate for circular
Defer preview checkbox to handle slow updates
Add more vent types and patterns
License
Samples are licensed under the terms of the MIT License. Please see the LICENSE file for full details.
Written by
Written by Patrick Rainsberry
(Autodesk Fusion 360 Business Development)
See more useful Fusion 360 Utilities